This is my new longarm quilting machine; a Gammill Vision. I'm calling it Austen after my favourite author, Jane Austen.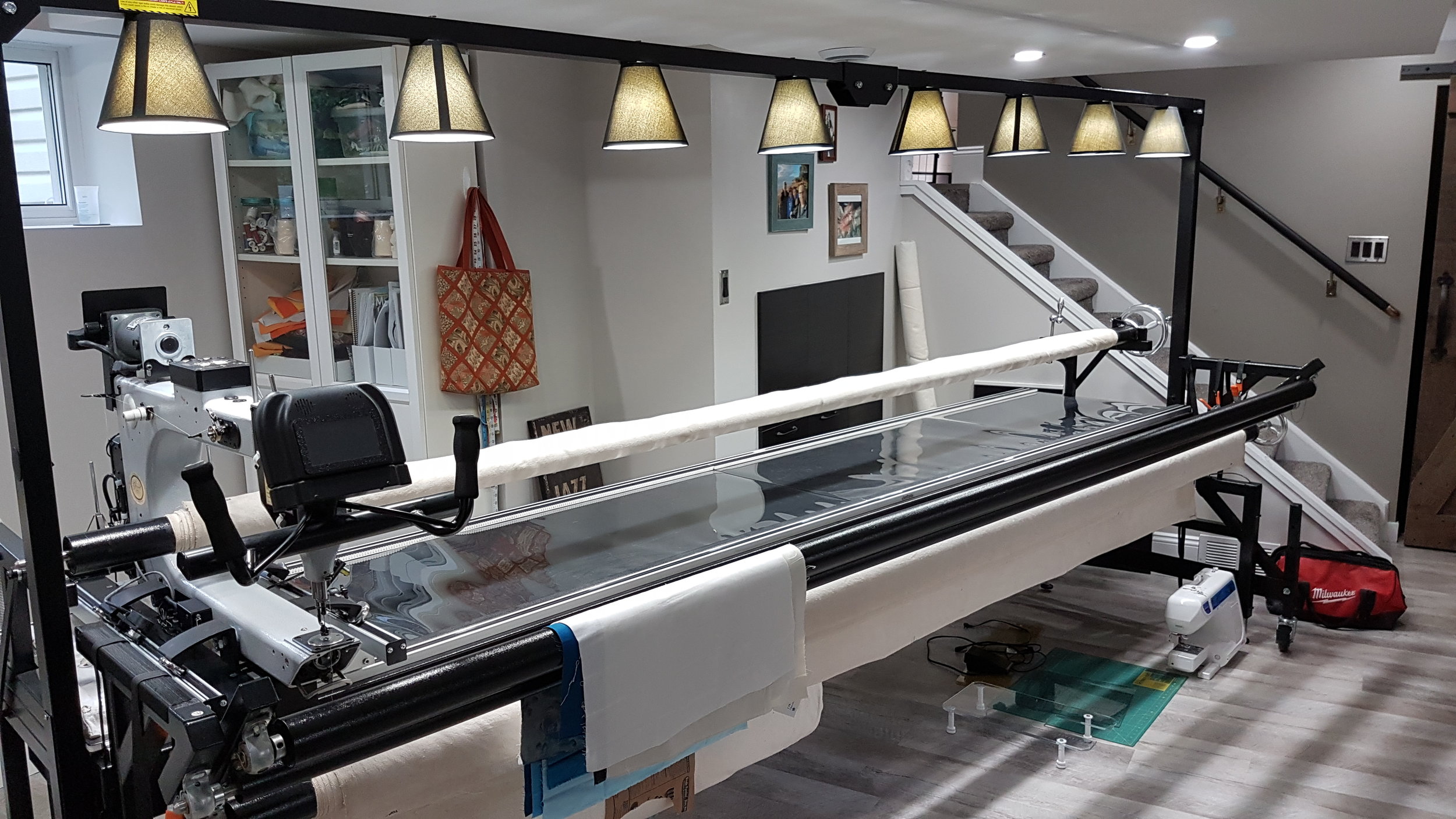 assembled and ready to go...
It was a bit of an adventure getting it off the truck when it was delivered. But everything worked out and it's humming along quite nicely now!